Born in Korea
Raised in London
Our founder, Sue Youn, grew up learning the ropes of her mother's restaurant on the South Korean east coast. It was here she'd later meet co-founder Ben, a Londoner looking for a break from hectic city life.
After falling in love and getting married, Sue Youn and Ben headed for the UK with their life savings and a bunch of home recipes in their pockets (yikes). Thankfully, their travelling Korean kitchen quickly became an instant hit on London's fledgling Korean street food scene.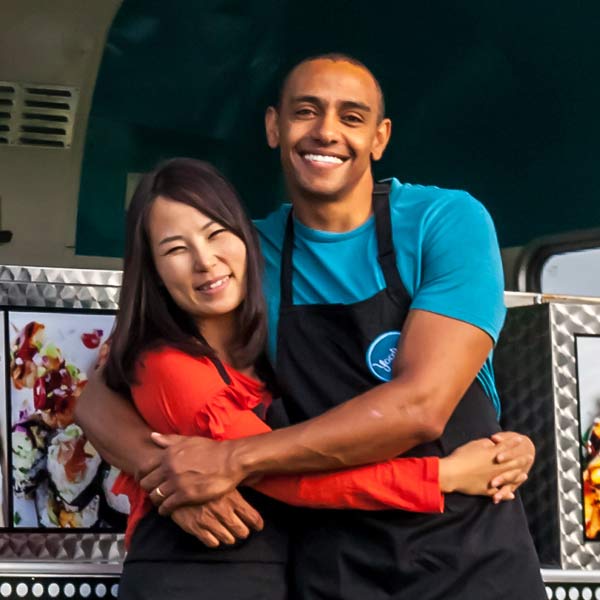 From our
kitchen
to yours
Demand for dishes made with Sue Youn's original chilli sauce soon reached fever pitch. And after selling bottles to regular customers and local delis (and always selling out), it was time to take Yogiyo sauces to the public.
The UK's first Korean cooking range was originally launched in Selfridges in early 2015. On 16th August 2015, Sue Youn and Ben appeared on BBC2's Dragon's Den in search of the investment and support needed to grow their business further. They successfully secured a deal with the show's most prolific investor, Peter Jones.
Sue Youn, Ben and Peter launched Yogiyo's Korean cooking range into Sainsbury's this Autumn. Find the Yogiyo sauce range in the Speciality Ingredients section of Sainsbury's supermarkets nationwide now.